Chatbots & AI
Chatbots can empower, engage and support your audiences, growing their confidence and satisfaction via personalised service.
When your visitors use your chatbot, you build customer relationships and offer bespoke support at scale. The opportunities are enormous – and expanding all the time.
Start your project

Using your objectives as a starting point – for example, raising awareness of a new treatment option – we begin with detailed data collection on your customers and how a chatbot could help them. Then we design comprehensive conversation structures and journey flows to ensure every user gets what they need in line with your objectives.
We're able to customise off-the-shelf builders like Google's Dialogflow or develop bespoke technology from scratch. We've even designed entire chatbot and conversational AI portfolios to address different needs across multinational organisations. Our messaging designs can be applied to a range of objectives, including disease awareness, patient support, HCP education, clinical trial recruitment, and more. We've seen chatbots and conversational AI speed up support, reduce pressure on other customer service touchpoints, and ultimately improve connections with users.
Start your project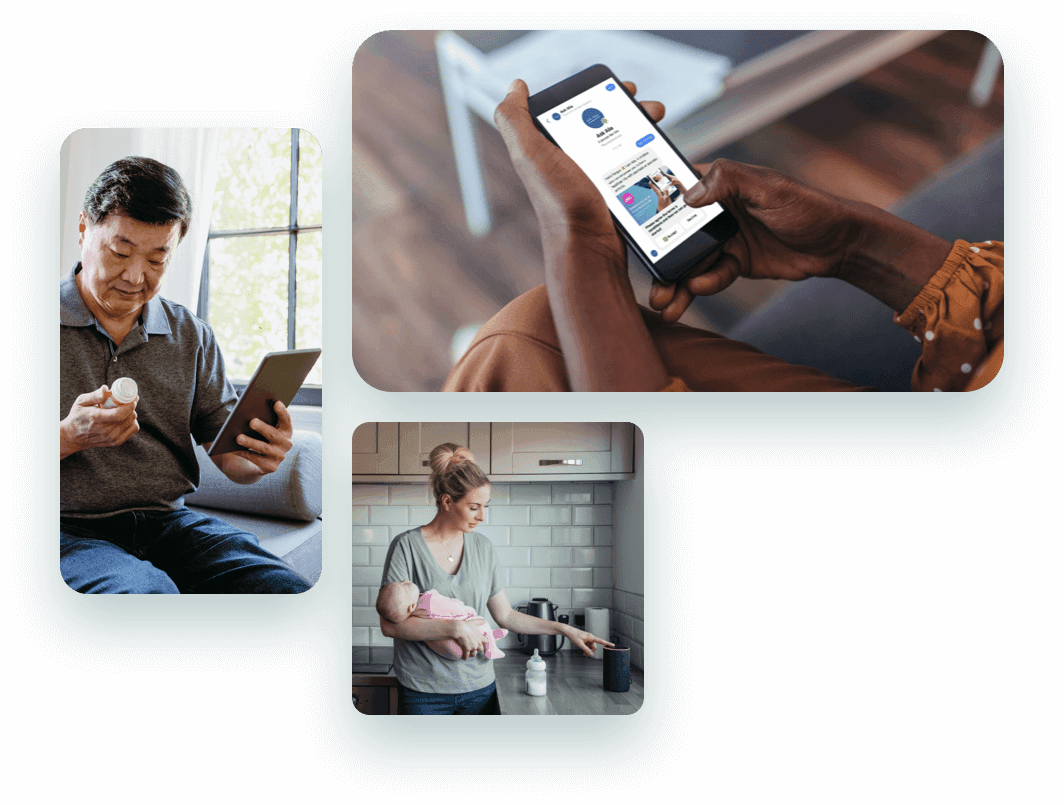 Case Study — Novartis / DAICE programme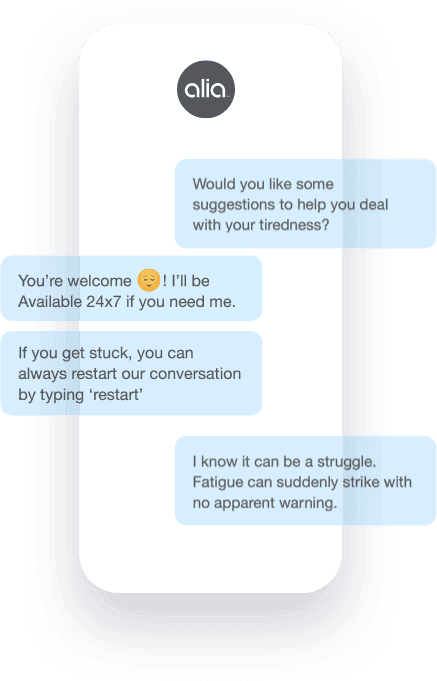 Novartis had many use-cases for chatbots across their portfolio, and they needed a sleek, powerful platform that enabled them to rapidly build and deploy the technology at scale.
We designed and built the Digital Artificial Intelligence Conversation Ecosystem, a platform allowing Novartis to customise and deploy conversational interfaces for a multitude of purposes, all from one single backend. We designed robust security protocols, introduced a suite of possible features like voice input, and created a roadmap for future feature innovations.
Case Study — Takeda / HCP support chatbot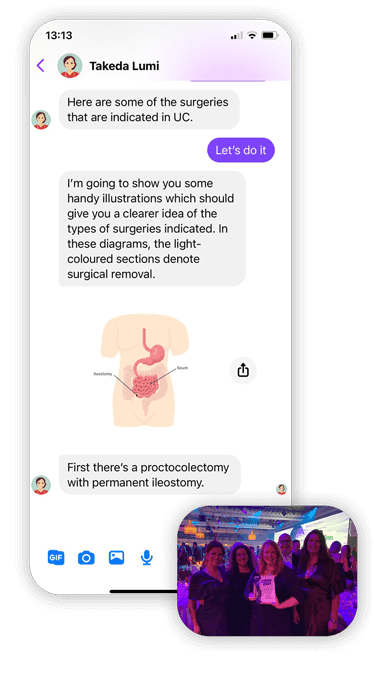 Lumi is a friendly, knowledgeable chatbot designed to support HCPs, especially nurses, new to IBD specialism.
Knowing every moment counts for busy HCPs, we packed Lumi full of checklists, e-learning material, and gamified education tools that are quick to use and quicker to find. Lumi empowers IBD nurses, improves patient care, and builds the reputation of Takeda as a go-to IBD treatment.
Case Study — Novartis Entresto / Patient support chatbot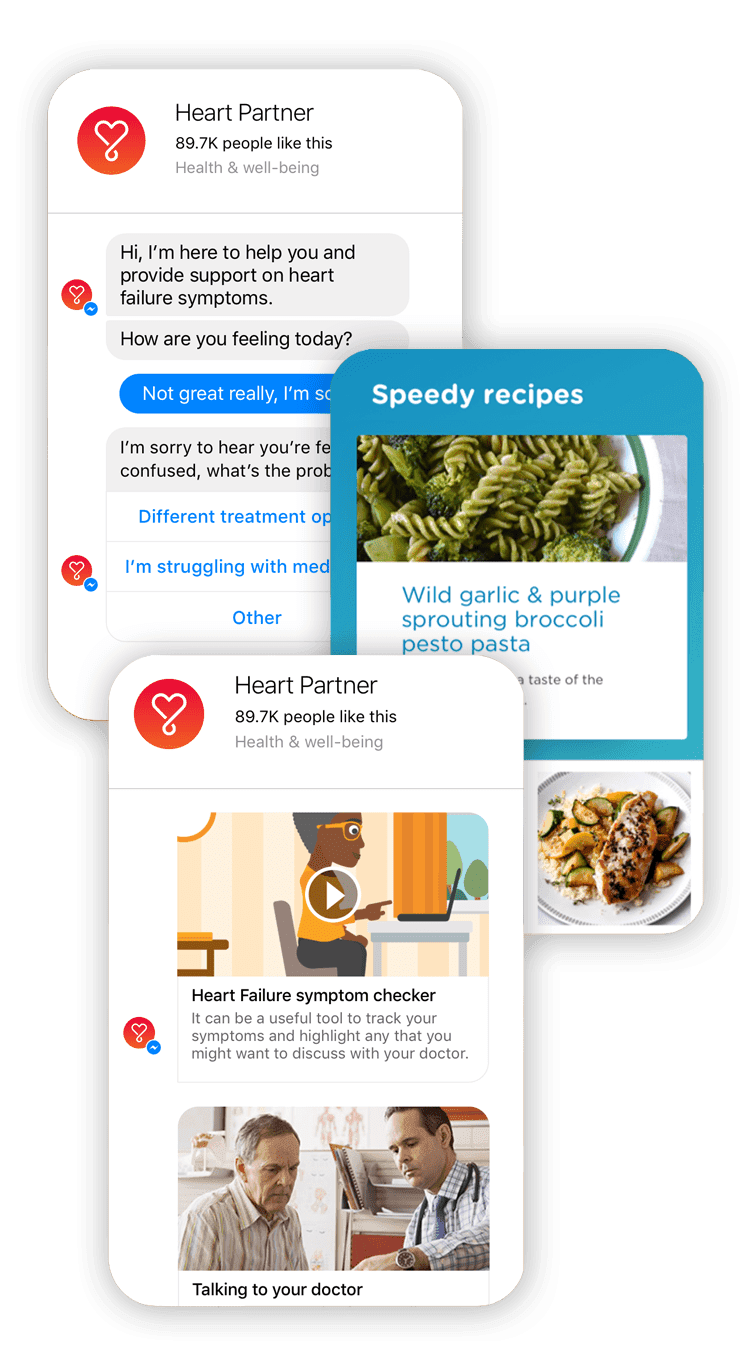 The 30 days following a heart attack are critical for long-term survival. Partnering with Novartis Entresto, we helped patients commit to crucial lifestyle changes.
The HFDC chatbot makes it easier for users to stay well, offering information, resources and support for recent heart-attack patients. The tool helps patients track symptoms, raises flags when necessary, and offers sensible information to make those first few weeks more manageable.

Tell us about your project, and we'll help bring it to life