VR, AR and MR
The future of HCP training and patient engagement is already here. We can help you join the revolution.
We're experienced in developing native experiences using ARKit, ARCore, and cross-platform solutions in Unity. We've deployed innovative solutions in apps, on websites, via YouTube, and on headsets.
Start your project

For healthcare professionals, AR, VR and MR can deepen their understanding of particular conditions, provide a safe way to train, and offer a new way to test products. For patients, these technologies offer a new way to engage with their disease and learn about potential treatment options.
We can help you deliver cutting-edge digital tools using our wealth of experience, knowledge of the platforms, knowledge of compliance, and outstanding design and development teams.
Start your project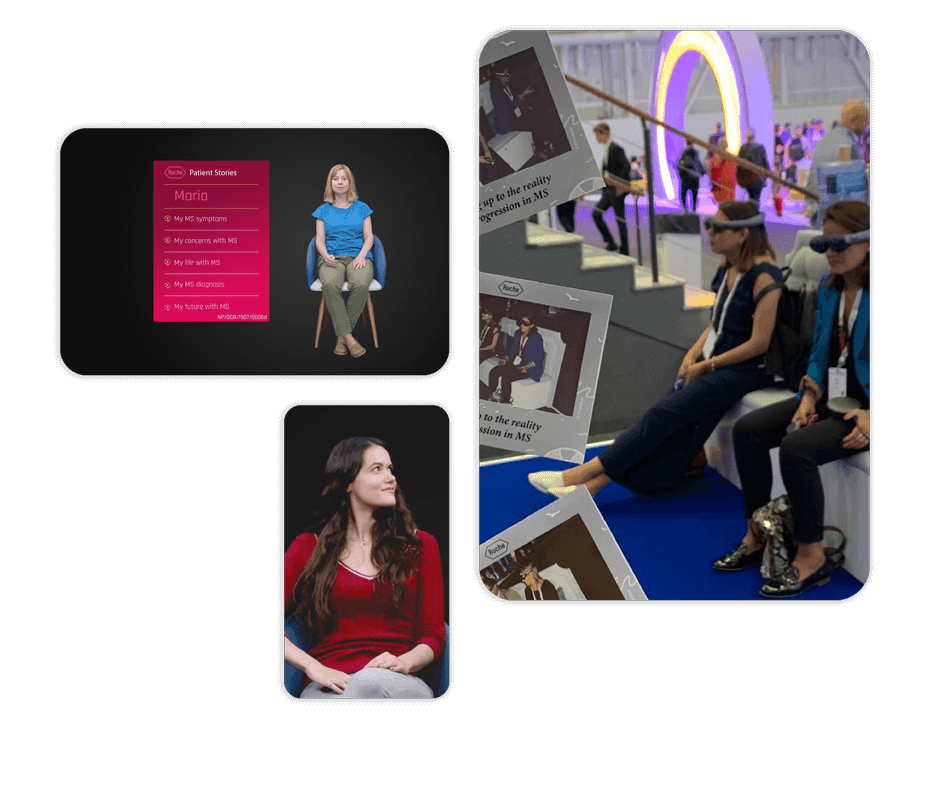 Case Study — Roche / Magic Leap conference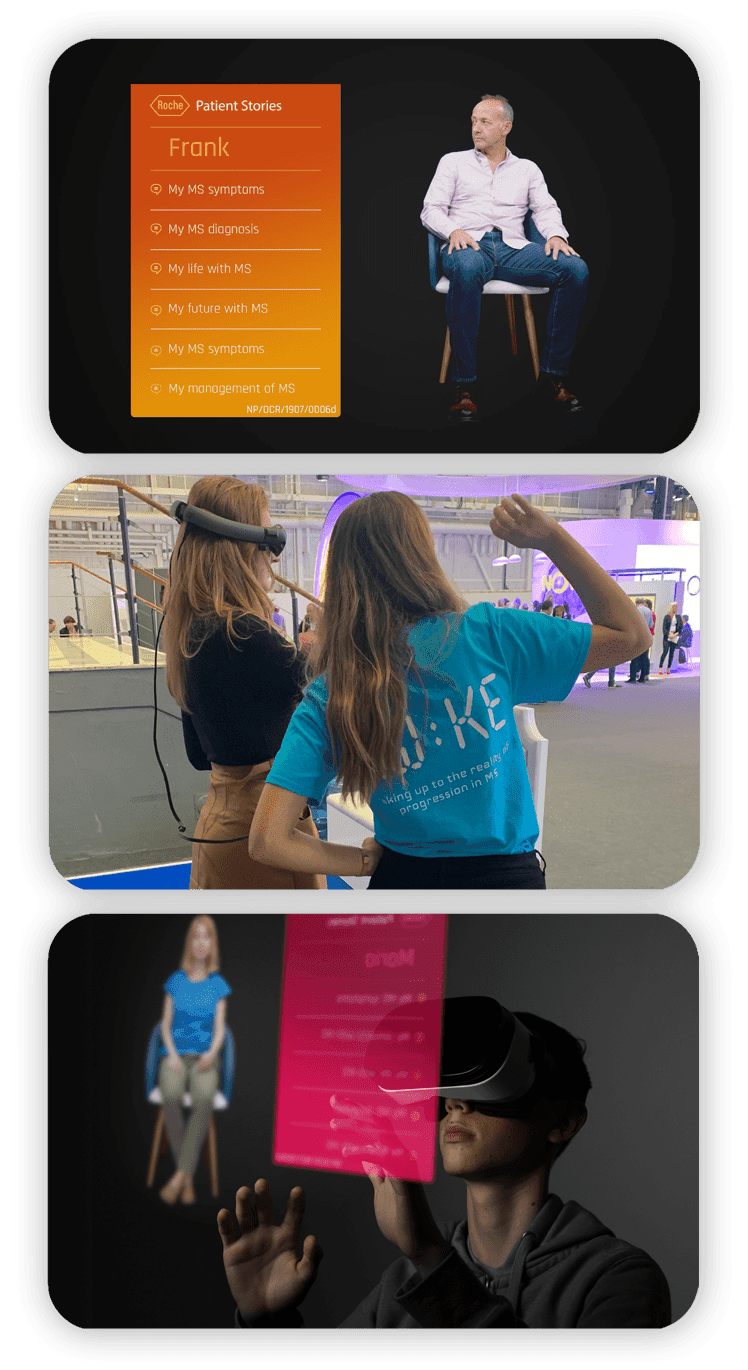 Roche wanted to use their congress floor space to create an innovative, deeply engaging experience for HCPs whilst improving their knowledge of Multiple Sclerosis.
We used augmented reality headsets to bring a diversity of MS patients into the room virtually, allowing HCPs to choose different patients, interact with their specific stories and learn about individual experiences. Delegates walked away with a unique and memorable experience that belied the small conference floor space.

Tell us about your project, and we'll help bring it to life