Content Strategy
A well-executed content strategy gives your audience a consistent, engaging experience across their digital interactions.
As well as content for apps, websites, social media and paid ads, we're experts in healthcare-specific content like HCP detail aids, patient leave-behinds, continuing medical education content and more.
Start your project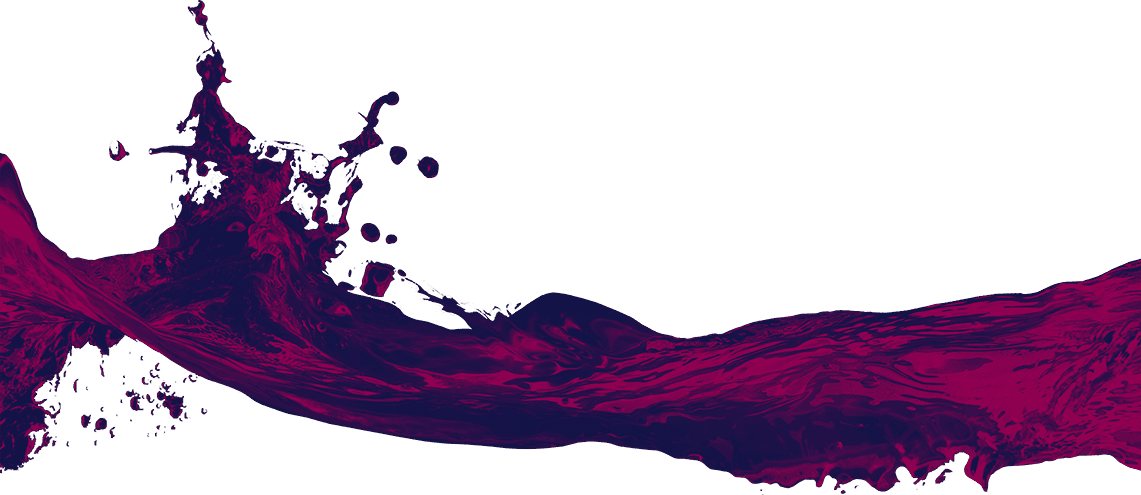 Our content strategies cover proactive and reactive opportunities across audiences and markets. With a mastery of all the channels at our fingertips – web, mobile, social media, video, and more – our strategists are experts in diving deep into your audience, creating precise segments, and designing bespoke content to reach each segment with the right message and via the right channel.
After designing a rich, multi-channel and audience-led content strategy, our nimble content teams can produce all types of content. Led by tone-of-voice and style guides, we constantly evaluate the content opportunity to ensure the form fits the purpose and fulfils marketing aims. Your organisation's goals and the audience's interests are the twin forces behind every piece of content, and we produce, analyse and measure to maximise conversions.
Start your project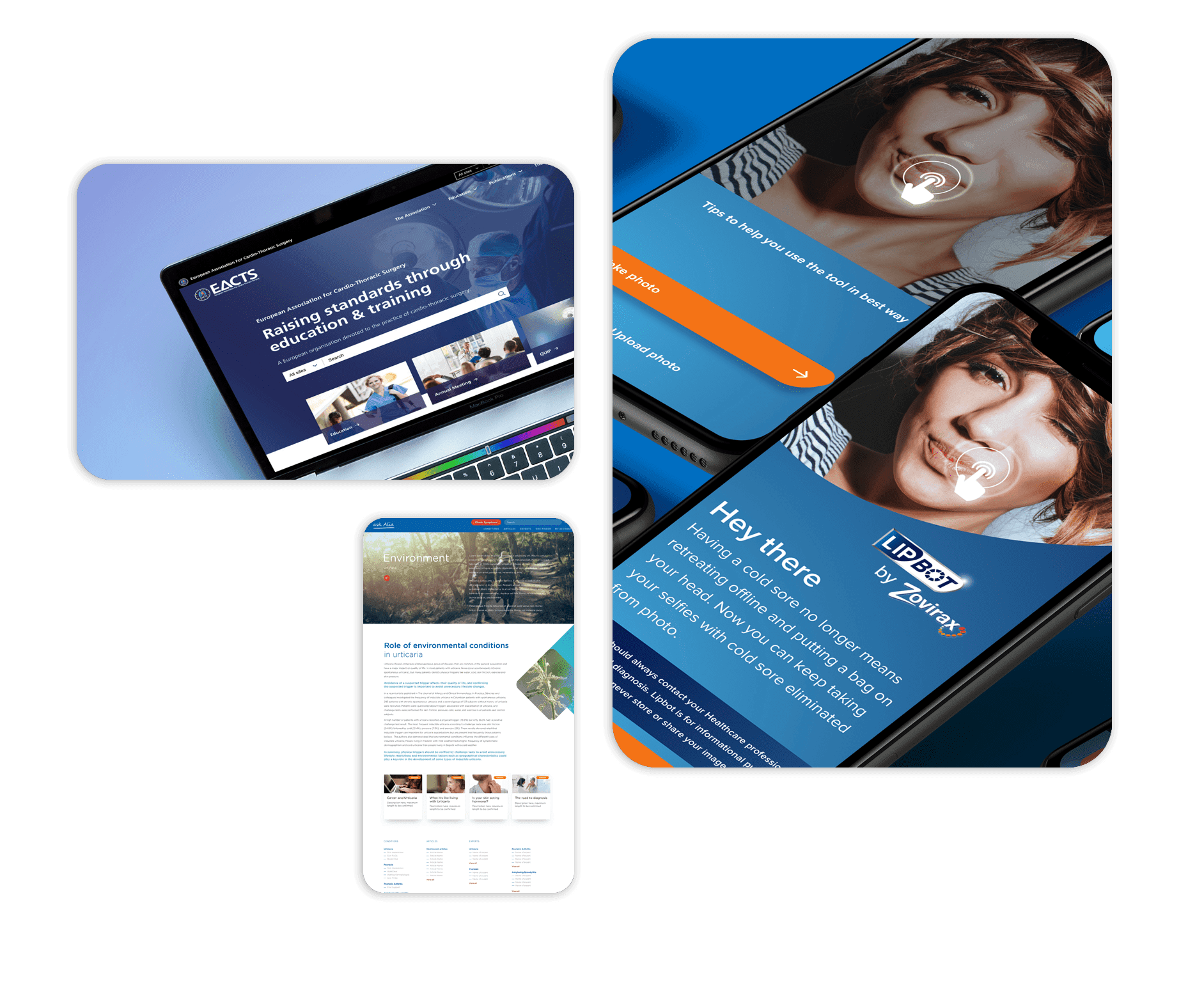 Case Study — European Association for Cardio-Thoracic Surgery / Educational hub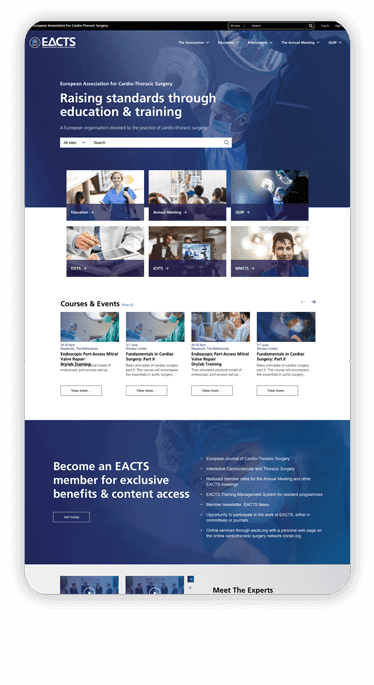 EACTs came to us with dreams of transforming their website into a responsive, user-focused and content-filled educational hub.
With a vast range of content and massive potential, we designed and built a platform with content at its heart, easy to navigate and simple to search. We worked closely with staff to optimise content organisation and refine the search function, and we personalised the browsing experience via integrations with their user database.
Case Study — Novartis / Central content taxonomy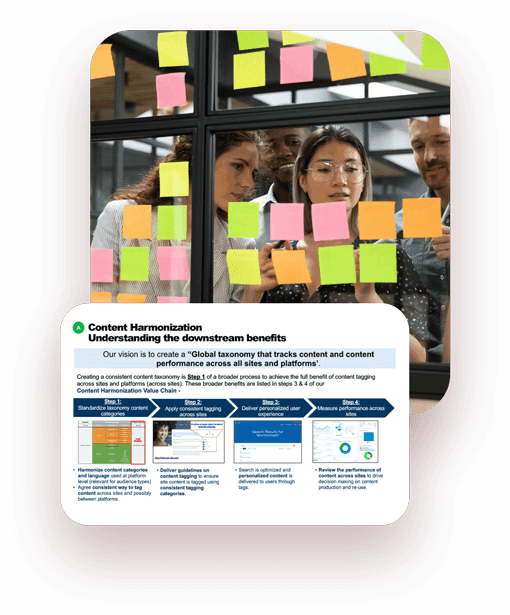 With no consistent content tagging and taxonomy, Novartis' many HCP and patient-facing websites were tricky to search and lacked a way to compare content performance.
After researching existing taxonomy structures across all sites, we developed a central, consistent framework with better ways to organise content. Our structure made updating, tagging, and sharing content faster and more accurate, and our supporting analytics dashboard meant content performance was no longer a mystery.

Tell us about your project, and we'll help bring it to life