Novartis Ask Alia Ecosystem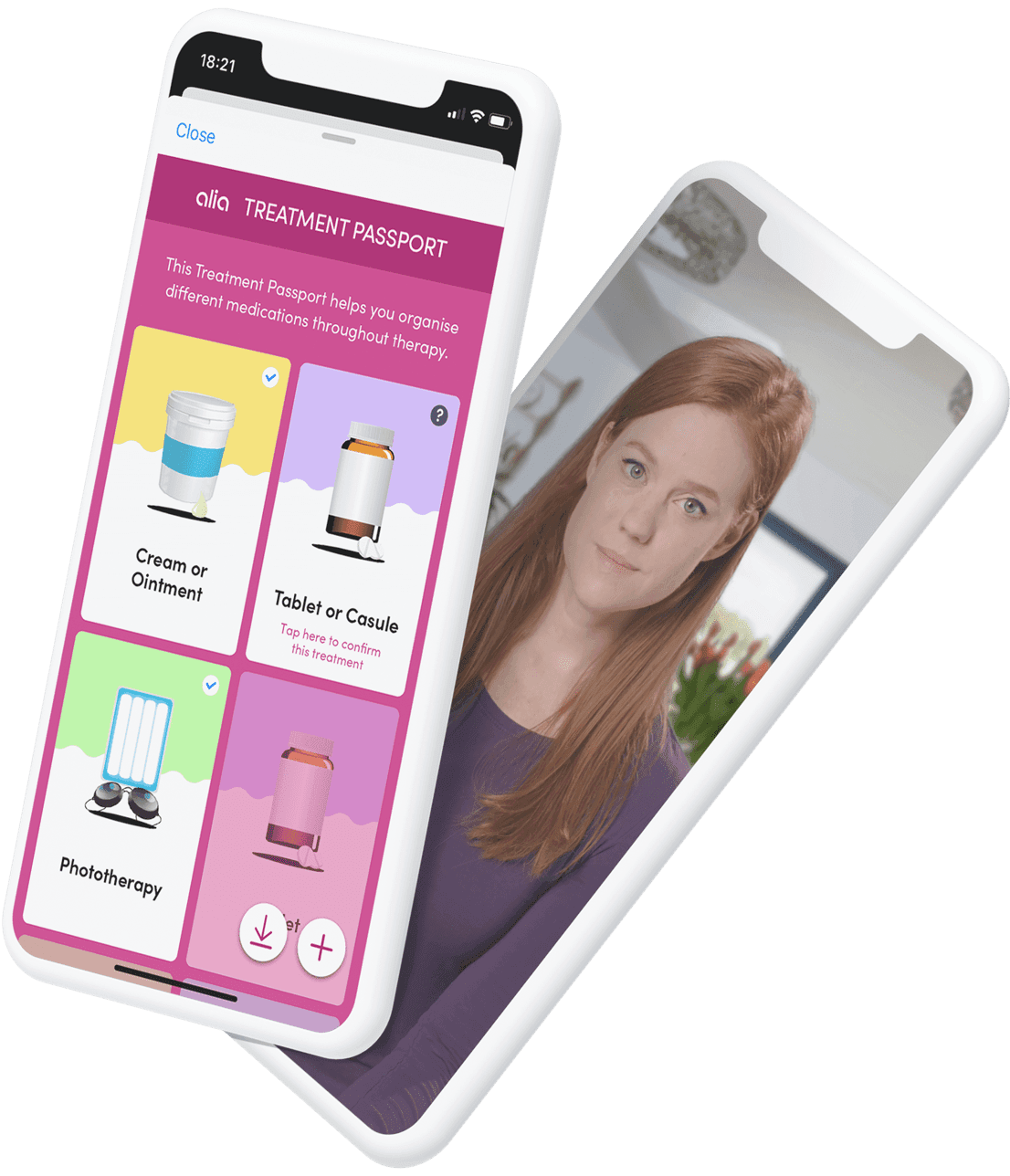 How do you deliver a true omnichannel engagement experience for patients?
With a consolidated, cohesive ecosystem...
The Novartis Immunology, Hepatology & Dermatology HD Franchise wanted to consolidate its Ask Alia digital channels into a cohesive ecosystem, capable of delivering a true omnichannel engagement experience for patients living with psoriatic disease. The creation of the ecosystem strategy comprised four elements:
Messaging and Content Redesign
We created a framework for messaging across the Ask Alia web, chat and social channels.
Web Redesign
We recreated the Ask Alia website experience to provide a clear journey for users and strong calls-to-action to improve understanding of diseases and treatments.
Chatbot Redesign
We redesigned the chatbot structure and content architecture to align with the user journeys and new website frameworks.
Content Plan
We created editorial plans for web, chat and social to provide a blueprint for content creation across the channels.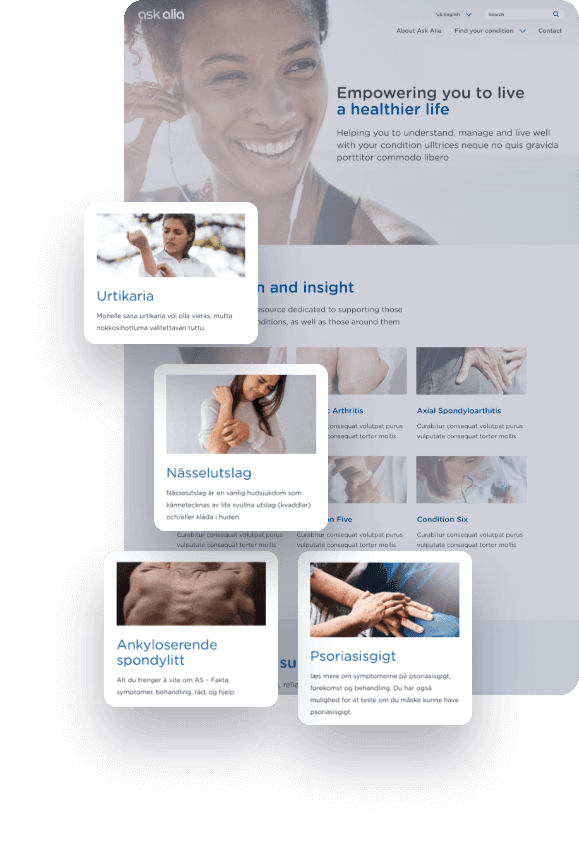 Outcomes to date
The Ask Alia ecosystem package was developed in 2020 for in-country teams across Novartis' global organisation. The package supports local implementation of the Ask Alia campaign and scaling of the omnichannel model across the organisation.
The Ask Alia website has now been deployed in Denmark, Sweden, Finland and Norway, with other countries set to follow.
A Playbook is now in development to enable country teams to maximise the value of the Ask Alia chatbot, covering every step of a successful launch from project planning through to post-launch promotion.
Compliance & Regulatory Support

Across every part of the project, Flipside Health worked with national and international regulations and kept compliant with data collection, data privacy and data security requirements.
Ask Alia has successfully evolved from a patient support programme into an initiative that activates patients along each stage of their treatment journey, delivering on the twice as many, twice as fast, twice as long strategy.

Client Contact — Project Manager

Tell us about your project, and we'll help bring it to life